Are you ready to sign up to join us at the MUN Institute?
Complete the checklist below & help your child start their MUN journey this summer!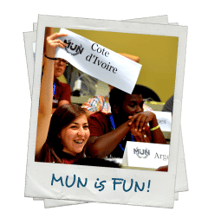 ‣ Model United Nations teaches campers about global issues and how to solve them
‣ The MUN Institute helps campers develop their public speaking confidence, fundamental research skills, and negotiation techniques
‣ Our campers meet other students from around the world and make lasting friendships!
‣ Our programs are filling fast - sign up today to gurantee a space in your first choice program!

MUN Institute Registration Checklist
We are here to help! Don't know the answer to one of these questions? Hit Submit anyway and you will have the option to learn more about our programs or schedule a phone call with our team.